It's the season of giving, and Porkbun is offering designers, artists, and creatives the rare chance to score a .design domain name for free!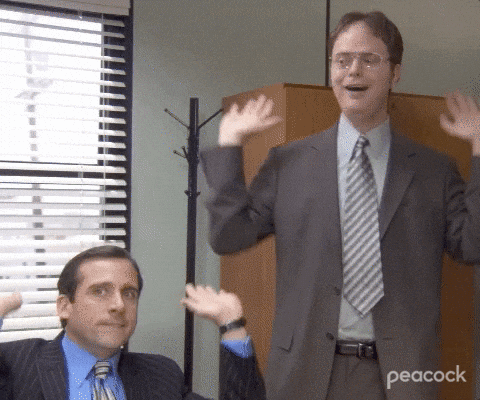 With this special offer, you get the .design domain name of your choice free for one year, plus tons of other exciting goodies like a free Weebly Site Builder trial, email hosting and free email forwarding, free WHOIS privacy, free SSL security, and free hosting options. Now that's a big holiday bonus!
If you're a designer, you understand the importance of smart presentation. This special, limited-time offer is the perfect opportunity for you to spruce up your digital portfolio or refresh your online branding. A .design domain allows you to create a more succinct, powerful, and memorable URL and email address. It's a great way to assert yourself and improve your contact with customers, whether you're a freelancer, web developer, or a creative studio — or maybe you just have extremely good taste in domains!
Even if you're not a designer, the fact you're reading this now means you probably have designer friends in your life — the freelancers, the one's with the endless side hustles, relentlessly asking for your input: "Pantone 2034C or 4059C?" "Does this filter look retro-enough?" "Should I keep the generic arrow curser or make it a slice of pizza?!" Share this offer with them to support your favorite independent web designer, UX and UI designer, architect, interior designer, or illustrator!
Joining industry leaders is your first step to becoming one yourself: the adoption of .design by globally recognized companies means that your domain will be in good company. Check out the amazing sites at spotify.design, adobe.design, npr.design, airbnb.design, cloudflare.design, amazon.design, dropbox.design… We could go on!
But while the big brands may be impressive, it's the sites from independent freelance designers that we find especially inspiring. For example, Steph Salileng is an illustrator and UX/UI designer with a sharp, minimalist site at stephdoes.design.
Her outstanding portfolio is made even better by the detailed explanations that accompany each project. Steph walks you through her process start-to-finish, sharing key insights that take you into the mind of a designer. Plus, with a domain this memorable, none of her contacts will forget that Steph does, indeed, do design! Now that's our kind of branding.
Remember, this offer won't last long, (but your domain will!) so seize the day and seize the deal! Register your free .design domain name today!