At Porkbun, we've always strived to provide industry-low pricing consistently and transparently. But domain industry pricing as a whole can be confusing. In this post, I'll explain not only how the domain industry pricing model works, but how we provide exceptional value you can trust at Porkbun.
We haven't seen a post like this elsewhere from our friends in the domain industry, so we hope it's informative. Contact us on social for any additional questions!
SPOILER
Renewal pricing. The most important consideration is to check renewal pricing when you're buying a domain.
Porkbun has the lowest renewal prices on more of its supported TLDs than any other registrar.
Of course with every domain we provide first-class support as well as tons of free services, (Whois Privacy, SSL certificates) affordable hosting, and website tools.
How Domain Industry Pricing Works
The domain industry is regulated: the registry is the wholesaler and the registrar is the retailer.
For example, the registry for .com is a company you've perhaps never heard of, Verisign, which has the exclusive contract to manage all .com names. Your favorite registrar, Porkbun.com, sells .com domains to consumers, paying Verisign the price that it has set for each name and setting our own retail price. The difference between the registry's wholesale price and the registrar's retail price is the retail markup aka registrar profit (for .com, ours is often $0).
First Year Discounts and Renewals
Since registries don't have customers themselves (remember, they're only allowed to do wholesale), they don't have many ways to get consumer attention. They need to work with registrars, including the most exceptional registrar in any known dimension, Porkbun.com.
Registries have one effective tool: first-year pricing. This is one of the few ways they can make their product shine and sparkle on registrar sites. Most registries offer first-year discounts, and the registrar passes on those discounts. That's why you'll see lots and lots of first-year sales when shopping for domains.
Renewal discounts are generally not as common (due to industry regulation). So, if you're buying a domain that you plan to use, build, or invest in, pay attention to the renewal price! That is the actual cost of the domain you'll be paying every year. At Porkbun, we pass on first year discounts to our customers, and we also transparently show you the renewal price. We think this is the best way to save you money and allow you to make the right decision. Some domains are certainly worth the higher renewal pricing, just be aware of your options and consider your plans when making your decision!
Price Increases
Most price increases are likely due to registry decisions and not registrar decisions. Different registries have different contracts but all pretty much have the ability to raise prices over time. Generally speaking, registrars also have the ability to raise prices but in our experience most price changes are a result of registry updates.
There are hundreds of domain options, and so while registry price increases remain relatively rare, they do happen. Verisign, the .com registry, recently raised prices and has won approval to do so over the next three years. It's reasonable to believe that other registries that have similarly priced domains could adjust their prices upward as .com increases in value.
Our Approach at Porkbun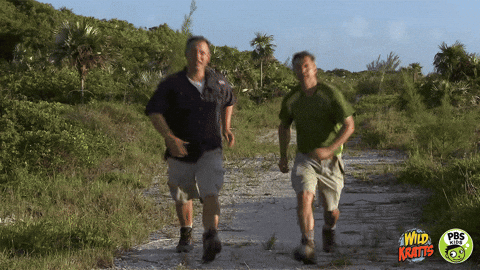 We currently, and historically, have sold .com, .net, .org domains at cost. That means at the cost we pay the registry + fees we need to cover, such as regulatory taxes and card processing fees, without any profit for ourselves.
We do this to stand out in a competitive market.
When we mark up other, standard domains, typically the most we do so is $1 + those fees. We often do less than $1.
Once again, we do this to stand out in a competitive market. We are successful and growing thanks to our growing base of customers, not the markup we charge them, so tell your friends about us!
We try to have the lowest registration price whenever we can. This often involves registry deals, some of which are not always offered to us. Since renewal pricing is more regulated with fewer secret deals, we almost always have the lowest renewal pricing.
Add-ons
Another quick thing to consider is if you will be paying for WHOIS Privacy or SSL certificates for your domains. We offer those for free. We're glad that free WHOIS Privacy is now more commonplace, but we were one of the first registrars to offer it. Why? Because it was always the right thing to do, even before privacy laws forced even the big registrars to get more creative in how they charge consumers for it.
More than Pricing
At Porkbun, we want to be affordable, but not cheap.
We want to have incredible customer support, and we do every day of the year via phone, chat, and email.
We want to offer cutting-edge products, and we have some of the most innovative offerings around, such as our free, easy wordpress.
We want to have fun at work and with our customers, and, well, you saw the pig butt, right?
It gets more confusing?!
I hope that clears up some of the mystery in our industry. I know many companies in the industry have made it intentionally hard to understand pricing practices, so we're glad to try to level with you. But, nothing is simple in the domains industry. Here's a few other oddball factors which can influence domain pricing. Tweet or message us if we can add more to this article!
Premium Names

Registries can designate names as premium names. Those names can have high registration and renewal pricing, or sometimes just a high registration price. They can be really high, enough to make you want to tap your screen and ask aloud, "really?" But sometimes, those short or highly desirable domain names make perfect sense for your business or project. Registrars tend to mark these up as a percentage rather than a dollar amount. That's how we do it too, and it's still a reliably low markup.

Marketplace

A registrant, the person that already registered a domain, can sell the domain to another person. In this case, they set the price and make it available via a number of platforms made for this purpose, including the Porkbun Marketplace.

"Free .com domain", bundles, and more.

We're pretty sure a free lunch exists (interested in a timeshare?) We know that a free .com does not. In most cases, you're getting a "free .com domain" because you bought an annual hosting package or some other hosting product that was expensive enough that the company selling it just rolled the .com domain into the price of purchase. As always, pay attention to the renewal costs — sometimes those free domains renew with a non-hidden additional charge!

Country Codes

Think we explained this incredibly confusing, weird world of domains pretty darn well? Thanks! But BOOM, just like that, country-code top level domains — those ones that end in two letters like .us, .io, and .co— throw a wrench in it, because THEY HAVE NO RULES! Since they are national assets, they are not regulated like other domain companies. Any country can just make up pricing rules, and trust us, they do.